Owls In Pop Culture
These well-loved birds may be found in video games, television, and novels. When you begin searching around, you'll see that owls seem to be everywhere, especially in popular culture. If you start up a video game, you could encounter an owl or two.
A knowledgeable owl helps the hero navigate his way across Hyrule in The Legend of Zelda: Ocarina of Time, while Pokemon players may capture various kinds of bird Pokemon, notably ones that look remarkably like owls!
Owls have also appeared in ads, as mascots, and in children's novels and television series. We gathered some of our favourite owls from pop culture to present some interesting facts about them.
Owls in Pop Culture
1. In J.K. Rowling's seven-book Harry Potter series, owls deliver letters to wizards and witches. According to the author, her fascination with owls originated when her mum made her an owl toy whilst she was 6 or 7.
2. The Pokemon video game franchise encourages players to capture and train all 801 of the eponymous mythical creatures, several of which are modelled on real-life animals such as dogs, cats, fish, and even owls. Three Pokemon clearly influenced by birds include Hoothoot, Noctowl, and Rowlet.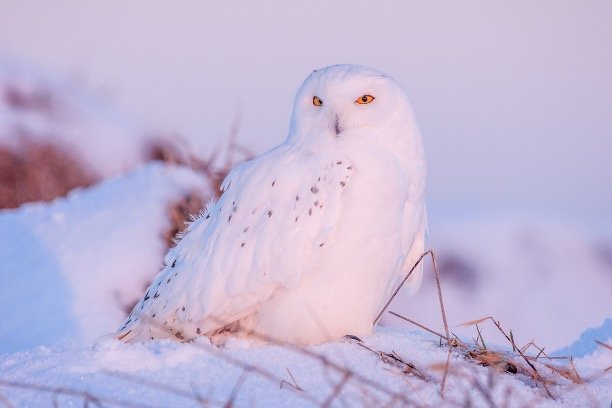 3. Mr. Owl told TV viewers that it only takes three licks to reach to the centre of a Tootsie Pop before biting into it, but Purdue University engineering students created a licking machine that calculated an average of 364 licks to the core.
4. For almost four decades, Woodsy Owl, the mascot of the United States Forest Service, has encouraged youngsters to safeguard the environment. "Give a hoot, don't pollute!" is a well-known adage.
5. Aside from Pooh, the only other personalities in Winnie-the-Pooh are Owl and Rabbit, who are inspired by real animals. The author's son's plush animals motivated the rest.
6. In 1968, the inaugural episode of Mister Rogers' Neighborhood included X the blue-feathered owl. He is well-known for his enthusiasm for Benjamin Franklin, even dressing up as the Founding Father on occasion.