Owl watching in Florida offers a unique opportunity to observe these enigmatic birds in their natural habitat.
From the tiny Eastern Screech Owl to the majestic Great Horned Owl, Florida is home to a variety of owl species.
This guide will help you plan your owl-watching adventure in Florida, providing insights into the best locations, times, and tips for bird enthusiasts.
Best Owl Watching Locations in Florida
1. Corkscrew Swamp Sanctuary
Located near Naples, this sanctuary is home to Barred Owls, Eastern Screech Owls, and Great Horned Owls. The elevated boardwalk provides excellent vantage points for observing these nocturnal birds.
Address: 375 Sanctuary Rd W, Naples, FL 34120, United States
Timings: 8:00am-3:00pm
Google Maps: Check here 
2. Okefenokee Swamp
Straddling the Florida-Georgia border, Okefenokee is a prime spot for watching Barred Owls, Barn Owls, and Eastern Screech Owls. Canoe or kayak trips offer a unique perspective on owl activity.
Address: 5700 Okefenokee Swamp Park Rd, Waycross, GA 31503, United States
Timings: 9:00am-5:00pm
Google Maps: Check here
3. Green Swamp Wildlife Management Area
This central Florida location is known for its diverse owl population, including the Eastern Screech Owl, Great Horned Owl, and even the elusive Barred Owl.
Address: 28057 US Highway 471, Webster, FL 33597, United States
Timings: 9:00am-5:00pm
Google Maps: Check here
4. Paynes Prairie Preserve State Park
Near Gainesville, this park is home to Barn Owls, Barred Owls, and Eastern Screech Owls. The park's observation towers provide excellent vantage points for owl watching.
Address: 100 Savannah Blvd, Micanopy, FL 32667, United States
Timings: 8:00am-8:45pm
Google Maps: Check here
5. Everglades National Park
In the southern tip of Florida, you can spot Barn Owls and Barred Owls in the dense mangrove forests and cypress swamps of the Everglades.
Address: 40001 State Road 9336, Florida City, FL 33034-6733, United States
Timings: 8:30am-6:00pm
Google Maps: Check here
If you are wondering which types of owl species are present in Florida, then check out this article by Lily Aldrin on Owls in Florida for a detailed information on each species.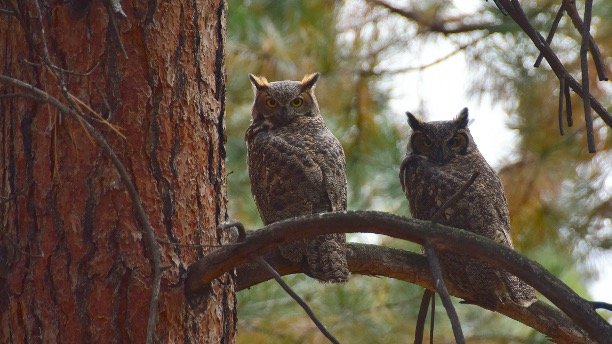 Best Times for Owl Watching in Florida
1. Evening and Dusk
Most owl species are crepuscular or nocturnal, which means they are most active during dawn and dusk. Plan your outings accordingly for the best chances of owl sightings.
2. Spring and Early Summer
Many owls are more vocal during the breeding season, making spring (March to May) and early summer (June) ideal times for owl watching. This is when you're more likely to hear their distinctive calls.
3. Full Moon Nights
Owls may be more active during full moon nights because of increased visibility. Consider scheduling your owl-watching trips around the lunar calendar.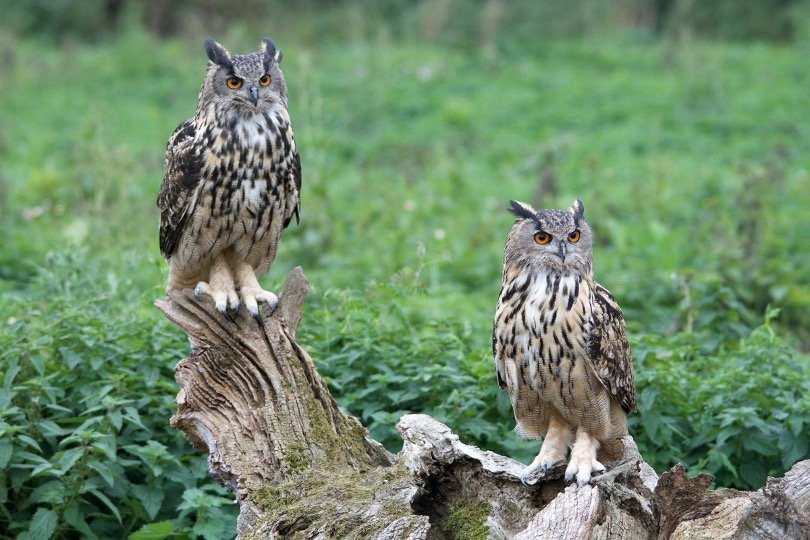 Tips for Successful Owl Watching
1. Be Quiet and Patient
Owls have keen hearing and are easily disturbed by loud noises. Approach their habitats quietly and give them time to become accustomed to your presence.
2. Use Red Lights
Red lights are less disruptive to owls' vision. Use a red flashlight or headlamp to navigate in the dark.
3. Bring Binoculars and a Field Guide
Binoculars help you observe owls from a distance without disturbing them. A field guide can help you identify different owl species by their features and calls.
4. Respect Wildlife and Habitat
Stay on designated trails and follow ethical bird-watching guidelines to minimize your impact on the environment and protect owl habitats.
5. Dress Appropriately
Wear clothing suitable for the weather, including mosquito repellent in swampy areas, and be prepared for varying temperatures, especially during evening outings.
Owl watching in Florida can be a rewarding and memorable experience, providing a glimpse into the mysterious world of these incredible birds.
By choosing the right locations, times, and following these tips, you can enhance your chances of encountering these fascinating creatures while respecting their natural habitats.